Position your business in front of 1000's of jobseekers at our virtual job fair

7th November 2019
9am – 5pm (GMT)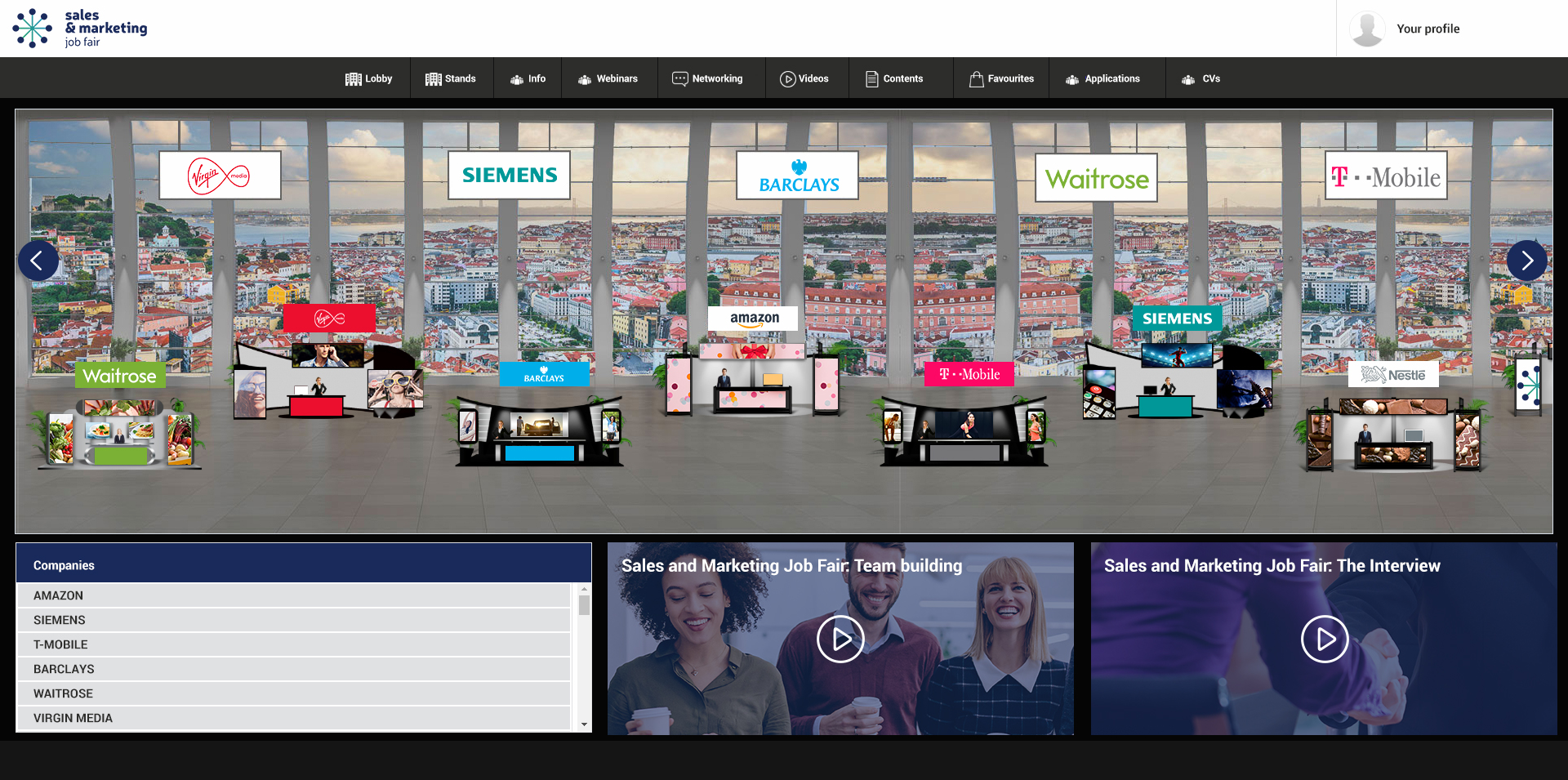 On November 7th, we'll be hosting the Sales & Marketing Job Fair – a virtual job fair for the entire sales and marketing industry. 
Our unique online platform will showcase your company's innovative streak, enable you to capture top talent and conduct interviews in a virtual hiring event that breaks free from all geographical and capacity constraints that a live event contains.
You will be able to engage with talent through a visually immersive experience like no other. The easy to navigate platform requires no downloads, is 100% mobile friendly, and works on all modern browsers. 
You will be able to fully customise your booth, display virtual literature, host engaging digital content (e.g. videos, seminars) to help candidates understand why you should be their employer of choice.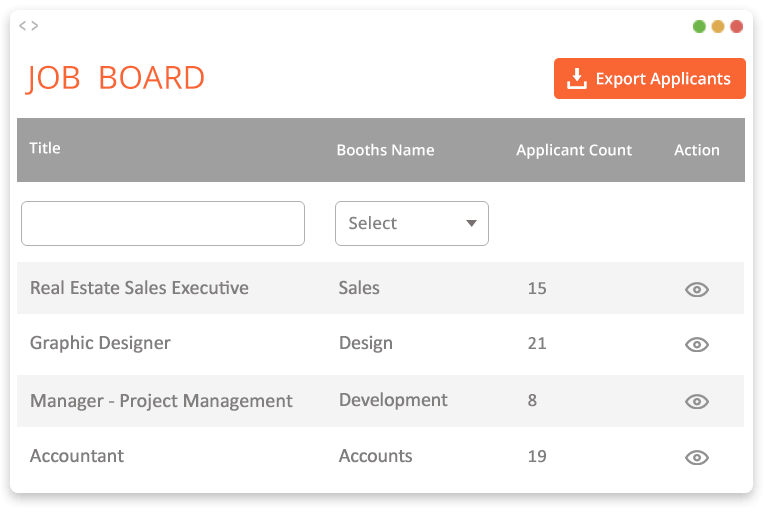 Post jobs and receive applications
You will be able to list all your open positions on the platforms inbuilt job board; collect applications online, or on your own portal. 
Prescreen candidates
You can search and filter registered candidates prior to the event date. View the candidates full contact details and download CV's before the event even begins. Like what you see? Invite the candidate for a chat or interview during the event day!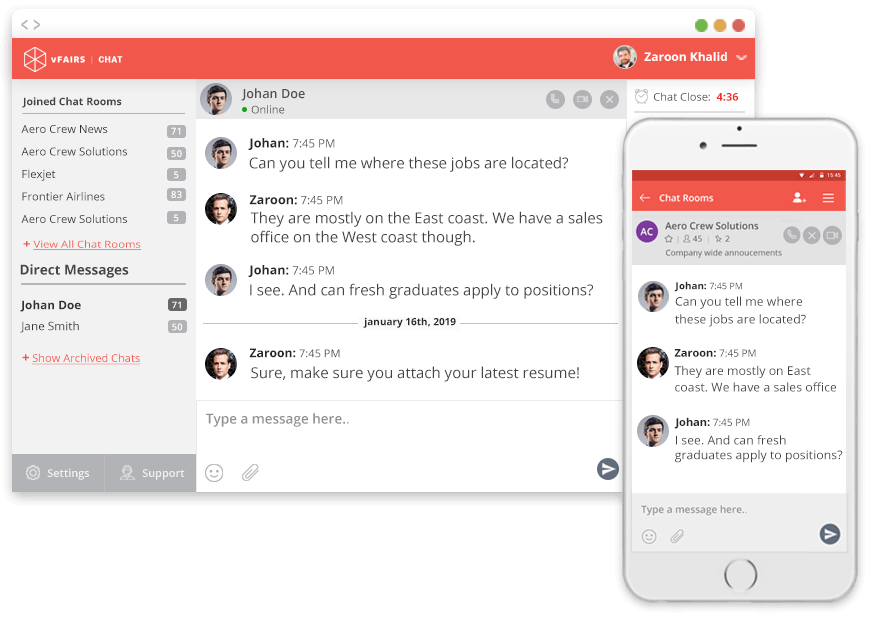 Text, audio and video chat tools
Interact with visitors using text, audio or video chat. You can chat to groups within a chat room, or initiate a private 1:1 chat with a shortlisted candidate.
Enrich the conversation
You can view the candidate's profile and add notes or tags when chatting with them. You can even download the chat transcripts after the conversation has ended. 
Reach a wider audience
The beauty of an online event is you can effectively reach a wider audience, right from the comfort of your own desk.
Due to our extensive reach, this event is ideal if you are recruiting for multiple positions across different locations.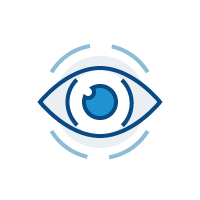 Enhance your brand image
Position your company as a market leader by using this cutting edge technology to showcase everything you have to offer as an employer.
It's the perfect way to represent a forward thinking company, a company that you would want to work for!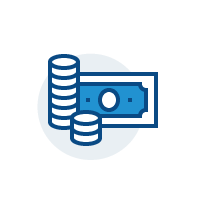 More for your money
The event platform will be live for 30 days after the event ends, meaning that visitors can still view everything your company has to offer.
Should they wish to contact you, they can send you a message using an offline contact form.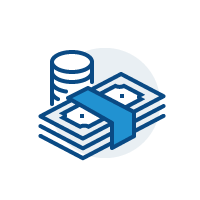 Cost effective recruitment
There's no doubt that virtual events are more cost effective than traditional live events.
Reduce travel, accommodation and literature printing costs by keeping everything online. 
"The ability to bring people together from a broad geographical location. It introduces an updated twist on and old school concept providing an extreme amount of convenience for jobseekers and employers."